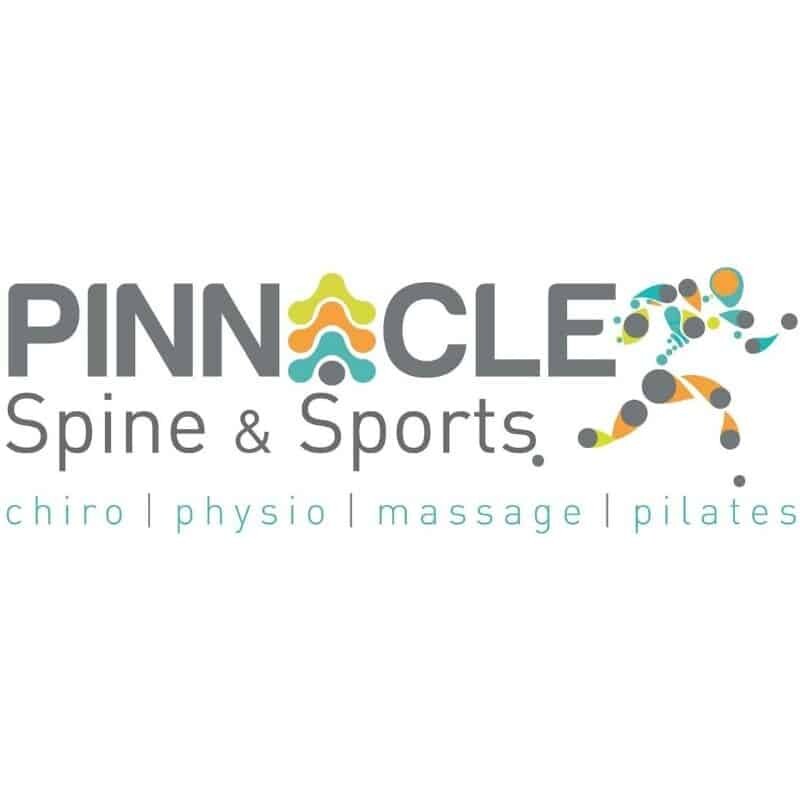 Pinnacle Spine & Sports is a multi-disciplinary pain and injury management clinic with passionate specialists in chiro, physio, massage, pilates and yoga.
Since 2006, husband and wife team Ian and Naomi and their crew have been market leaders dedicated to ensuring your pain doesn't just go away, it stays away through their firm belief that getting out of pain is just the beginning of your journey. 
The chiropractors at Pinnacle understand that the neurological underpinning of spinal stability, balance and postural control is second-to-none. The patients at Pinnacle love their clear explanations of these complex functions and how they relate to their specific injury. A traditional hands-on, no-fuss approach to chiropractic care sees patients relieved of back pain, neck pain, headaches, sciatica, sporting injuries and so much more.
The Pinnacle physiotherapists utilise a combination of hands-on manual therapy and exercise prescription. They play a crucial role in managing acute sporting injury and rehabilitation in your journey to health in one-on-one care and through Physio Pilates classes. Proper rehabilitation and strengthening following pain or injury is vital to ensuring you don't just get out of pain, you stay that way. 
Pinnacle Massage Therapists have over 15 years of experience, which has given them tremendous knowledge and skill to deliver exceptional results. Eric and Wendy offer remedial massage aimed at fixing muscular injuries, tension and other problems through myofascial release, trigger point and hot stone therapies, plus pregnancy and relaxation massage among many other techniques. Both are fully registered with health funds and hold the widely-respected Diploma of Remedial Massage.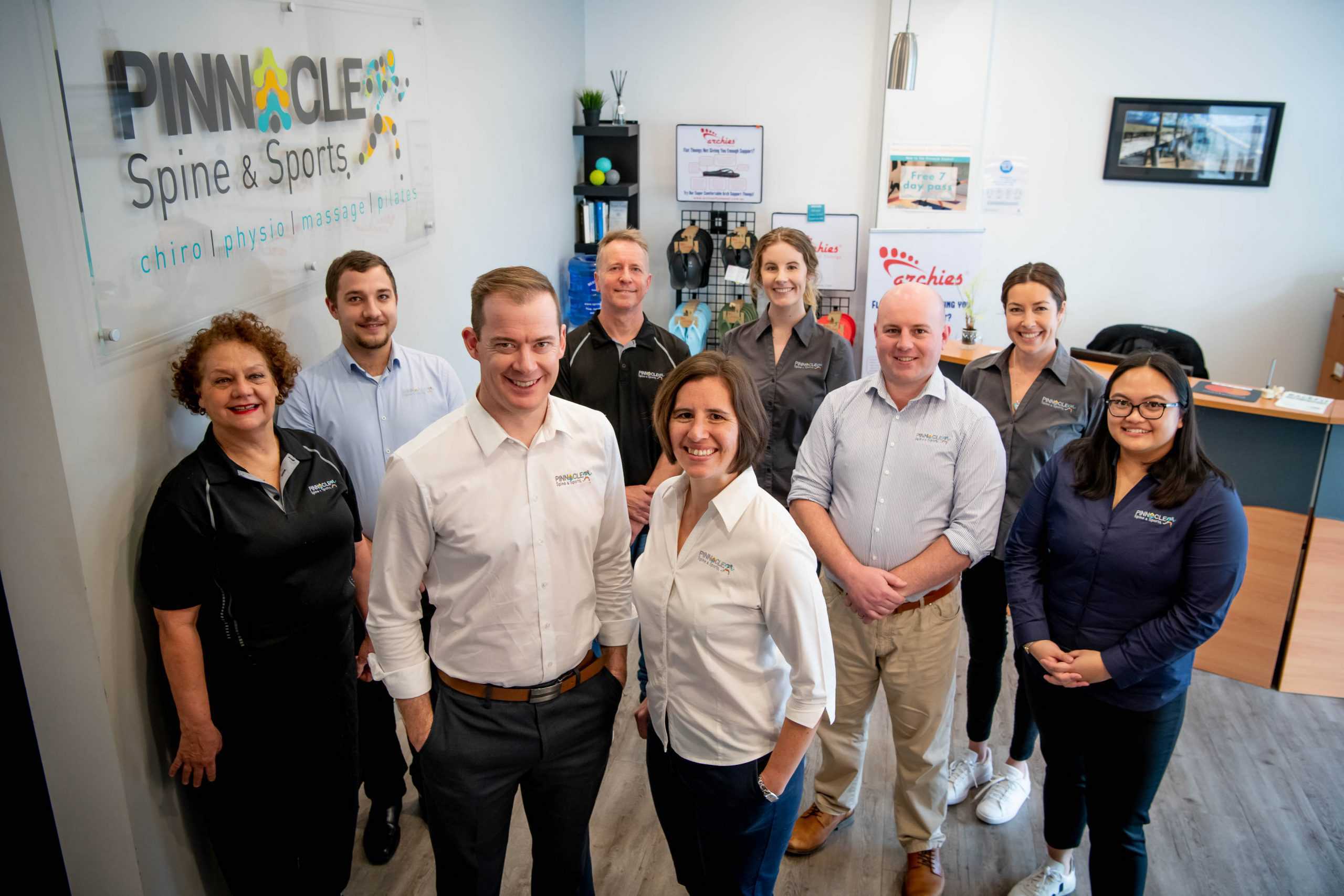 Pilates, Yoga and Small Group Exercise Classes at the Pinnacle Studio provides ongoing maintenance, exercise and wellbeing, an essential element in their approach to helping you Find Your Pinnacle.
Pinnacle Digital was created during COVID-19 to stay connected to patients and ensure care, rehabilitation and strength continued. Filmed in the Pinnacle Studio, this purpose-built Pinnacle-at-home program includes Physio Pilates, Yoga and Functional Stability classes that you can stream via a monthly membership or purchase individual classes to download & keep.
Pinnacle isn't just a name, it's their mission to help you find #FindYourPinnacle.
Working From Home
The developing COVID – 19 situation has seen an ever-increasing number of our patients now working from home, some for extended periods of time. At Pinnacle Spine & Sports, we believe that working from home should not pose any barrier to proper workspace ergonomics. With this in mind, we have developed a guideline to help improve your home workstation
General Work Station Ergonomic Advice:
Monitor at arm's length.
Sit with hips higher than knees (especially if you have low back pain).
Top of the monitor at or slightly below eye level.
Have arms resting by the side, elbows at an approximately 100-degree angle.
Have keyboard and mouse close to you to avoid reaching forward (use a separate wireless mouse & keyboard if using a laptop – don't try and use the laptop's keyboard & touchpad, as it's impossible to get everything positioned correctly).
Keep wrists neutral when typing (lower the keyboard stand if needed).
Keep work close at hand.
Keep documents at the document holder in between you and the monitor or at the side.
Break the day up with multiple small breaks rather than one longer one (break & stretch every 30 minutes).
Shoulder rolls, gentle neck stretches (while reaching down with the opposite arm), and side bends, are good ways to improve mobility during the day.
Rest your eyes by looking off the computer screen and focusing on a distant object in between work tasks.
Avoid slouching when sitting.
Avoid reaching forward when typing.
Avoid twisting and turning of the neck and trunk when switching between tasks.